Showing the parents the circus skills
12th Mar 2017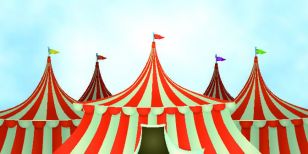 The parents were invited to see the children at the Extended Schools circus skills.
Thanks to all the parents who came for all four sessions.
We think the parents enjoyed watching the children as much as the children enjoyed taking part.
Only one parent took up the challenge to have a go.
A very successful, educational and worthwhile project.
Landhead Primary School, 78 Kilraughts Rd, Ballymoney, County Antrim, Northern Ireland BT53 7HL
Phone: 0282766306