Winning House the Pumas on their trip to Barry's
29th Jun 2016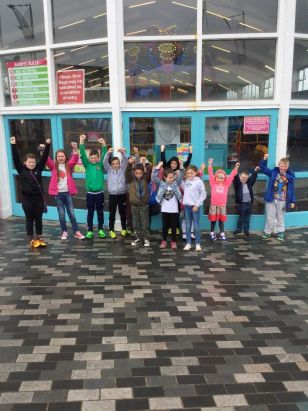 The Pumas had a trip to Barry's today as a treat for being the winning House this year.
Congratulations to them.
Back at school the rest of the children enjoyed DVDs and treats.
It has been a closely fought battle between the Houses and we expect more of the same next year.
An amazing 2000 points were awarded since Christmas for good manners, kindness and consideration.
Parents should be proud of the good behaviour of their children, the teachers certainly are.
At Landhead we pride ourselves that when we are away anywhere the good behaviour and manners of the children is always commented on. We believe that visitors to the school see the exceptional manners of the children too.
Landhead Primary School, 78 Kilraughts Rd, Ballymoney, County Antrim, Northern Ireland BT53 7HL
Phone: 0282766306