Key Stage 2
Welcome to Miss Henry's class page.
This year's activities will include: VR headsets, Drones, 3D printing, the human body, and shared education history projects.
We will be involved with eLearning projects.
We will be delving into virtual reality and augmented reality.
News
19th Sep 2018
Primary 7 became teachers today showing the rest of the class how to design 3D prints. They...

29th Aug 2018
Not sure everyone is too thrilled to be working on the first day back but it is straight...

Latest Photographs
Class Photograph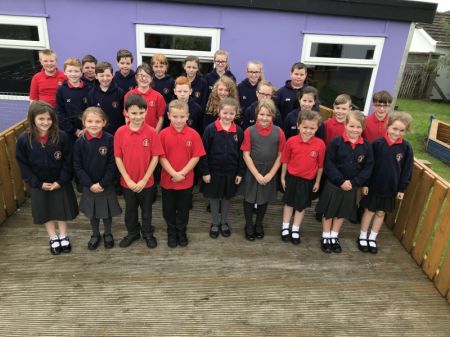 &nsbp;
Landhead Primary School, 78 Kilraughts Rd, Ballymoney, County Antrim, Northern Ireland BT53 7HL
Phone: 0282766306